Time Shift
Computers are accurate, so usual clock apps displays the actual time exactly.
With Chronomagic, you can easily advance/delay the clock.
Time Warp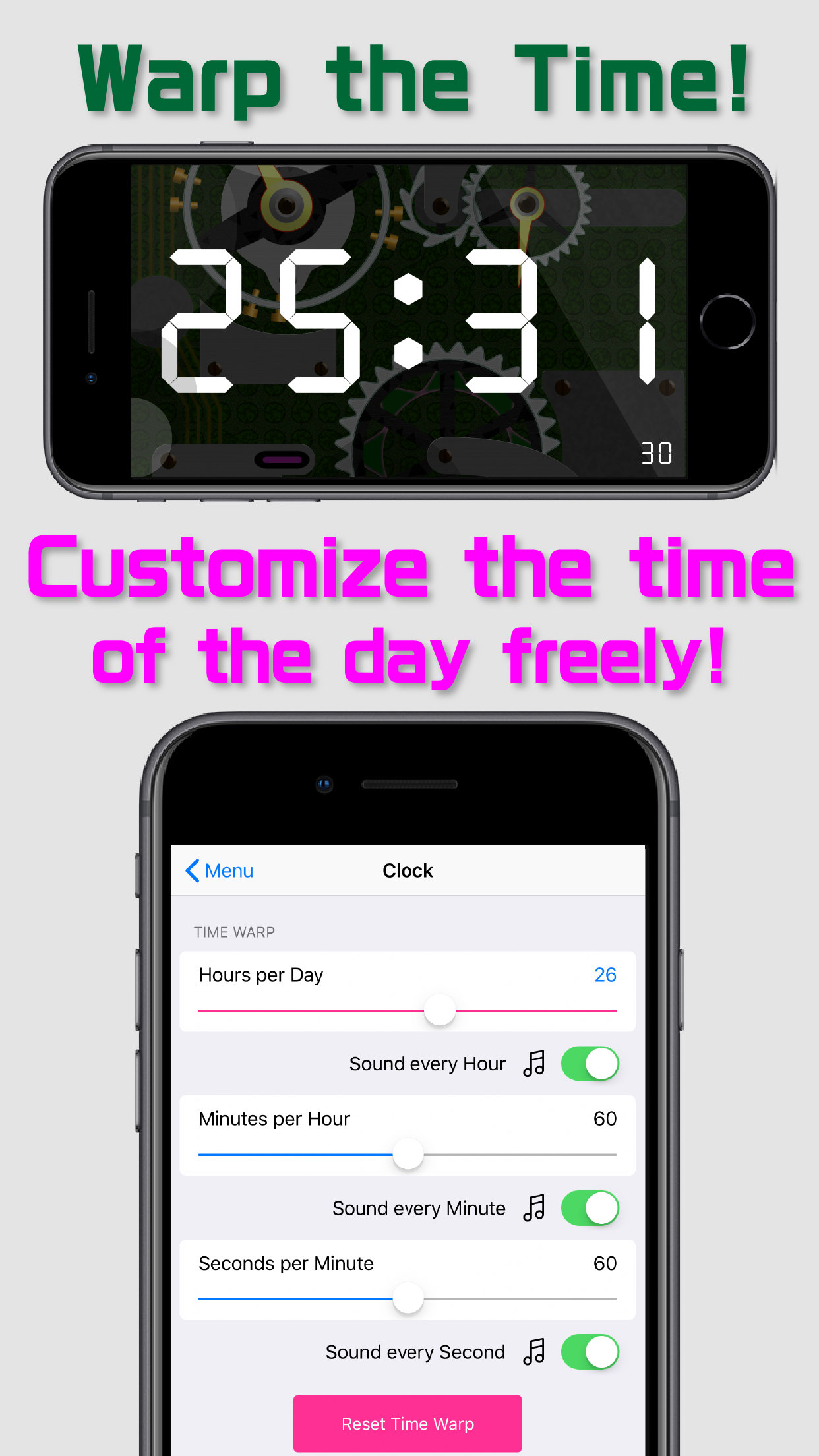 Let's change the length of the time.
In Chronomagic, for example, you can set number of hours in a day. If you set 26 hours in a day, every hour will be shorter a little (about 5 minutes).
Please put the device where you can see the display time of Chronomagic. Then, maybe you will be able to do things a little faster than ever.
And at the end of the day, you will get extra time.
Time Accel
You can change the speed of the time. If 24x speed is set, one day will be the same length as actual one hour.
Customizable Display
Chronomagic adopts a customizable digital display. You can customize it to a cute design or cool design.
Please find your favorite design.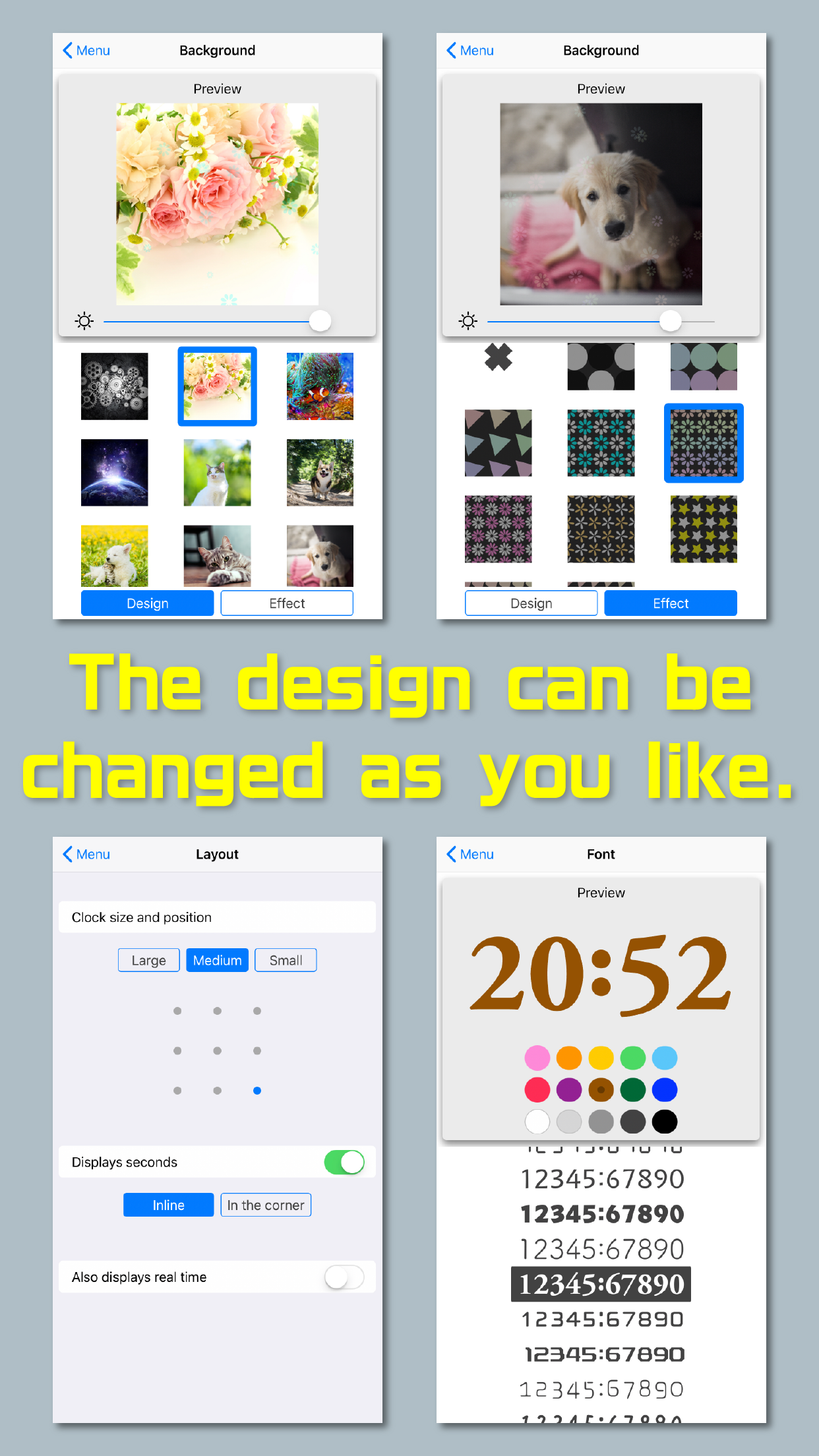 Download Now!
Supports rounded screen of iPhone X.
Also supports Split View of iPad.
Chronomagic is a power to turn your time more flexible and efficient. Available on the App Store for free.