Zoom After Shooting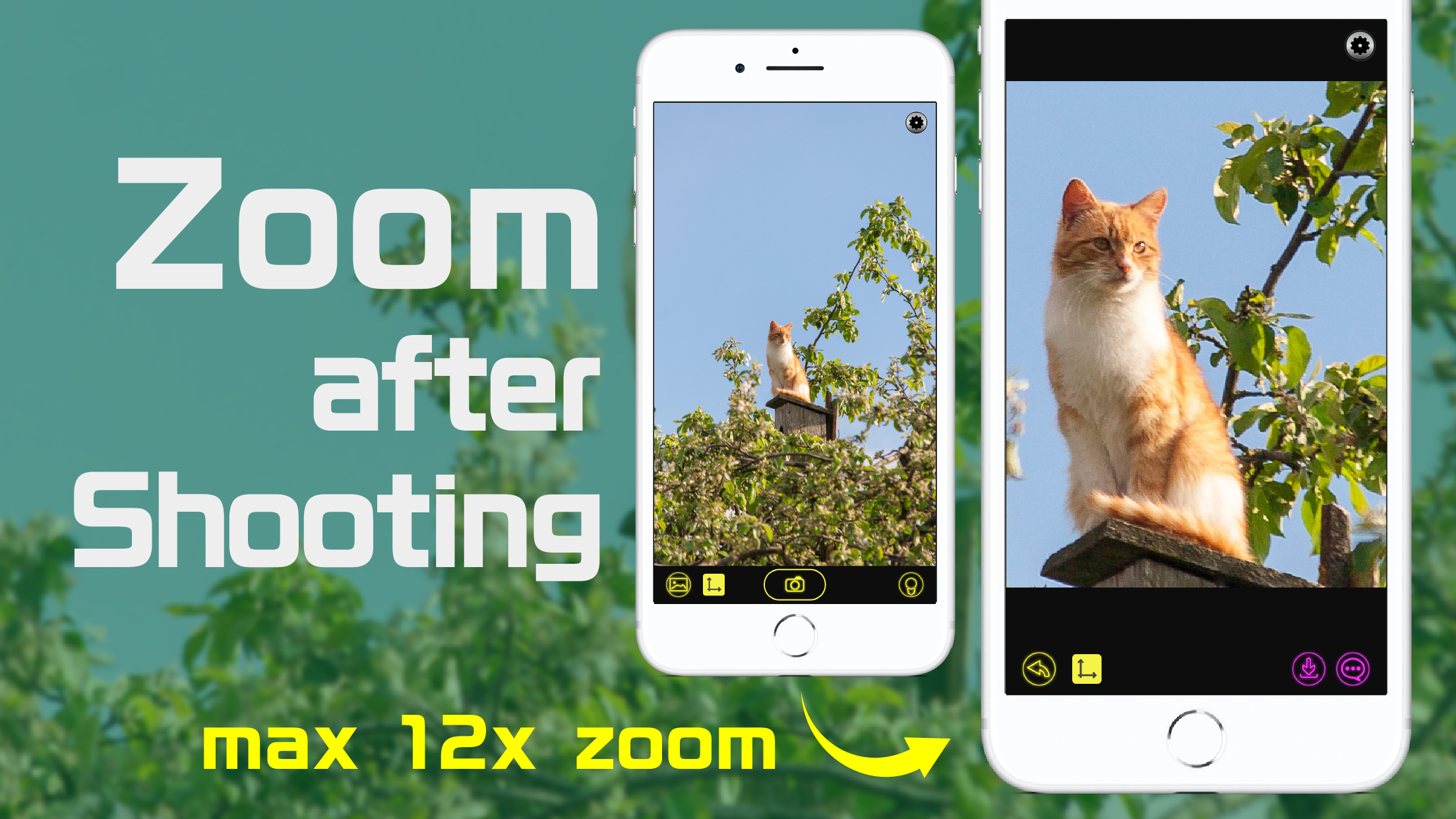 Anyway, let's shoot first. Then, zoom the picture. You can zoom in to any part of the picture with maximum 12x magnification after shooting. Cut the unwanted surroundings, and save it in the photo library.
Always Horizontal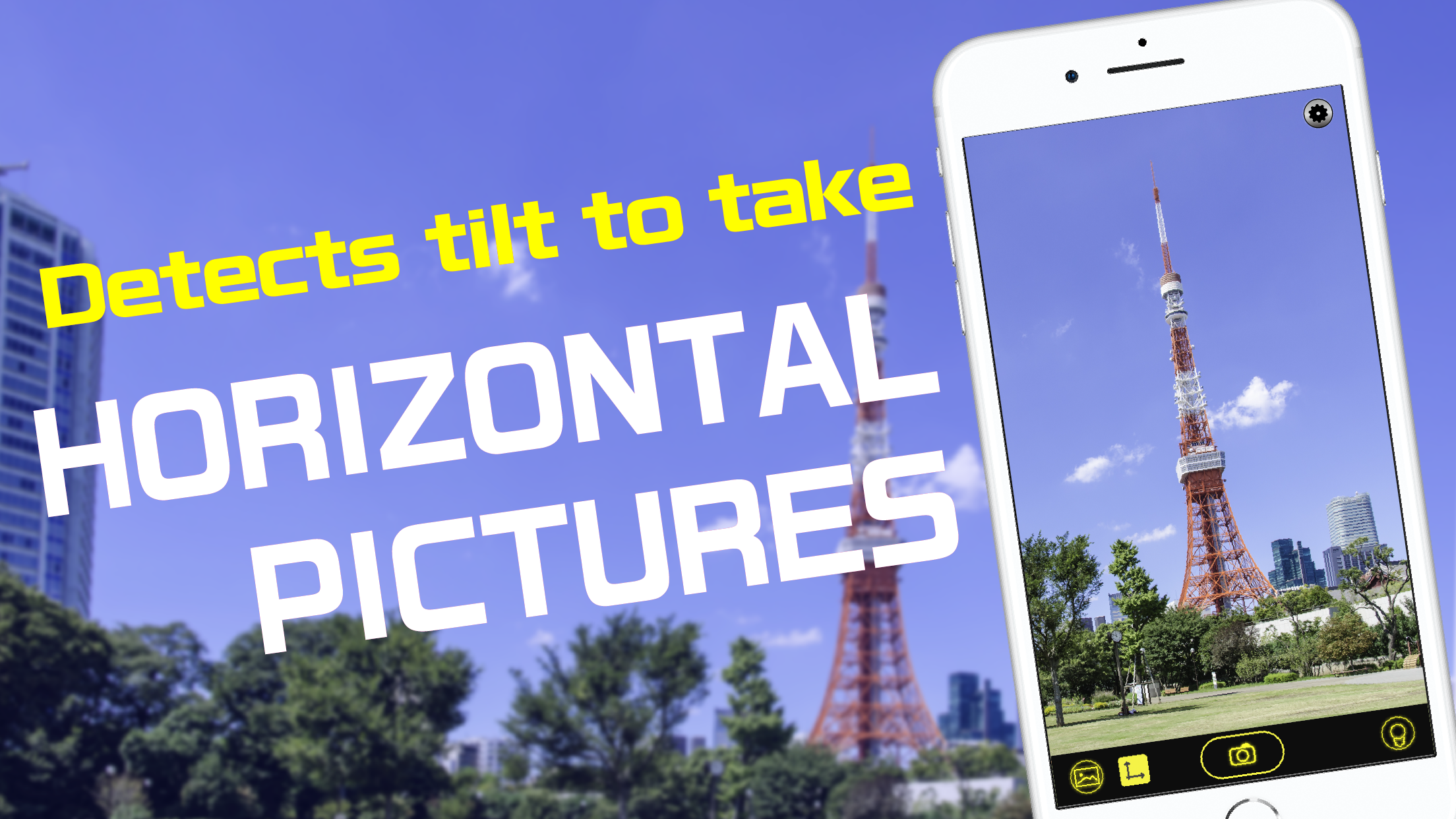 To take better pictures, especially landscapes, keeping the horizontal direction is important. Shoot'n Zoom will do it automatically. During shooting, this app detects the horizontal direction from the tilt of the iPhone. So it's possible to take pictures that are exactly horizontal.
Quick Launch
Shoot'n Zoom supports widget feature of iOS. The widget has a launcher button that allows you to launch the camera quickly. This is a faster way than finding the icon on the home screen.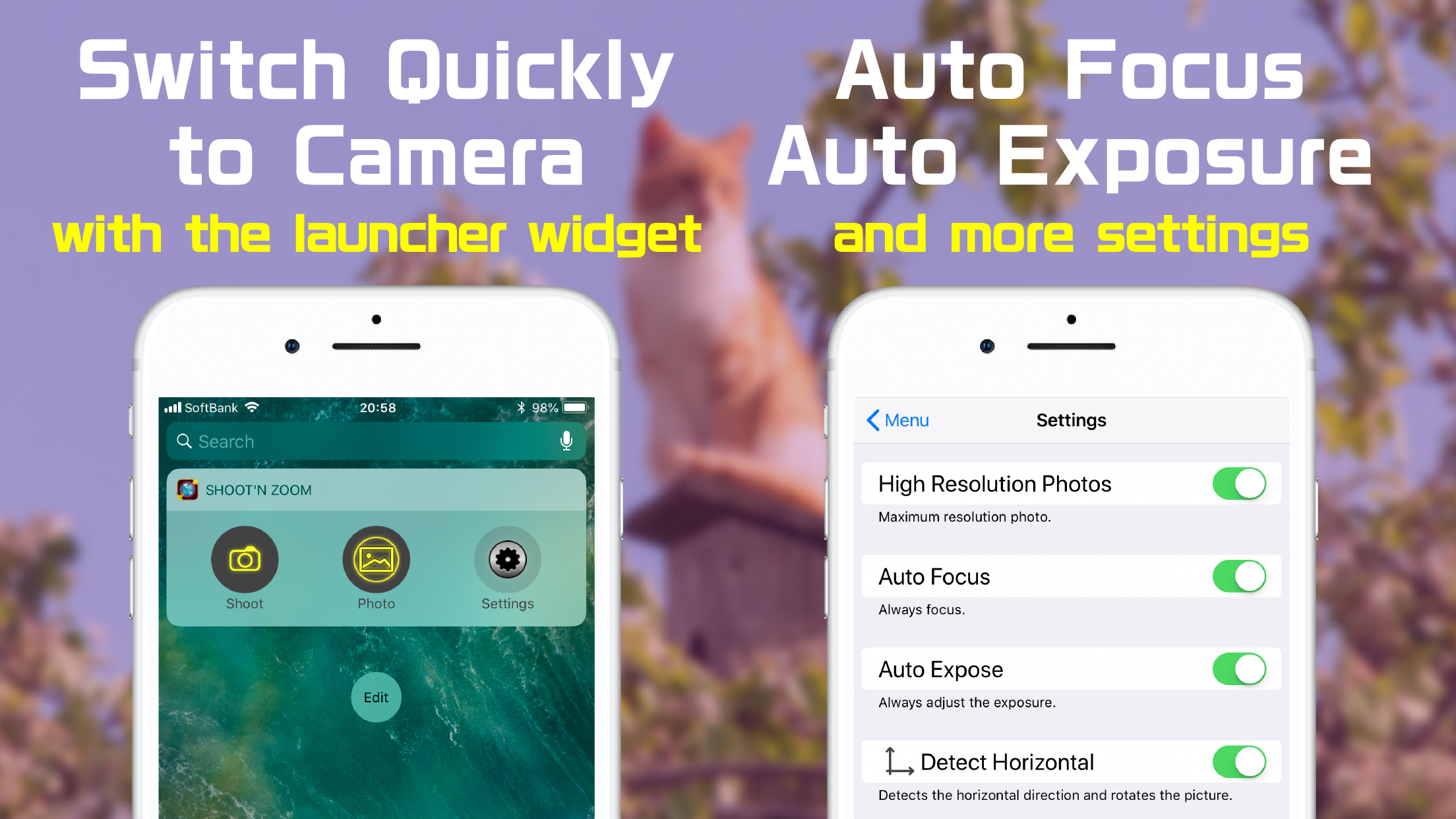 App Settings
Focus and Exposure
You can turn on/off Auto Focus and Auto Exposure by setting. These settings are saved. Will not be reset every time you launch the camera.
When set to on, focus and exposure are automatically and continuously adjusted.
When set to off, focus and exposure are adjusted only when tapping the screen.
Other Features
Up to 2x zooming is possible even when shooting.
When saving pictures, special algorithm reduces degradation of image quality due to zooming.
You can turn the torch light on/off.
Importing pictures from your photo library.
Sharing pictures on SNS.
Available on the App Store
Supports iPhone X.
Also supports iPad.
"Shoot'n Zoom (Take Horizontal Photos)" can be downloaded now.
All features are FREE!