Two Fun Games
Rotate the iPhone at the title screen to switch the game.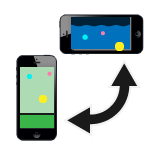 Game 1: Color Snow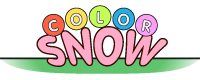 Find snow of the same color as the Color Dial. Tap them before falling to the ground. To play this mode, hold iPhone in portrait orientation.
Game 2: Color Bubbles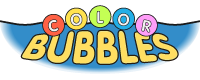 Twirl the Color Dial. Make its color same as the color of disappearing bubbles. To play this mode, hold iPhone in landscape orientation.
Make Them Smile
In this game, snow and bubbles in various colors will appear. They smile while their color is matching with the Color Dial. Score will be added when they smile. Make a lot of smiles, and earn high score!
For A Higher Score
Difference Between Two Colors
Snow and bubbles closer to the color of the Color Dial have higher score. Assess the difference in colors, and adjust the color!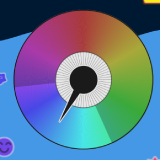 Get Combo
To get combo, make them smile multiple times in a row within a certain period of time. Each score of smiling face will be multiplied by the combo value.
Find Miss Eyelash
In Color Snow game, sometimes appears a face with eyelashes. Make her smile to earn special bonus.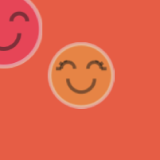 Time Recovery
The game will be over when the remaining time reaches zero. Get the time recovery item before time is up.
Power Recovery
In Color Snow game, the game will be over when the ground come to the top. In Color Bubbles game, the game will be over when the surface of the water fall to the bottom. Get the power recovery item before game is over.
Shake To Escape
When you feel the situation difficult, shake the iPhone to escape. Snow and bubbles will move in the opposite direction for a little while. You can also do the shaking action with the button.