A Clock that Fits You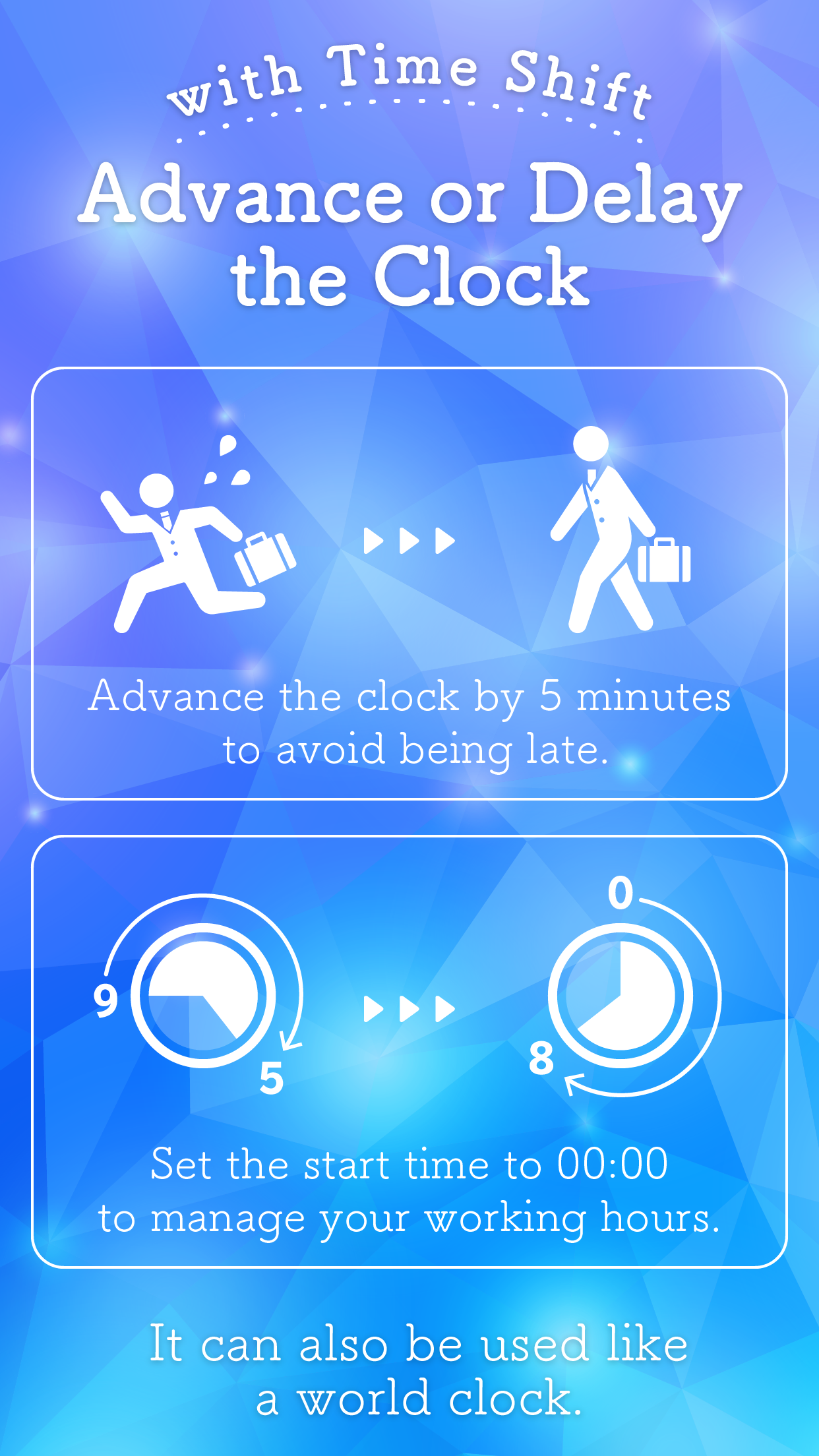 access_time You can advance or delay the time.
Do you have the habit of advancing the clock in your room? This is usually not possible with a "too accurate" clock on a smartphone.
With this clock app, you can advance or delay the display time. If you advance it by 5 minutes, you will be able to avoid being late.
Usage Tips
You can also set the start time of the day. For example, you can manage working hours by setting the business start time to 00:00. When traveling, it's easy to set the clock to local time.
For a Productive and Healthy Life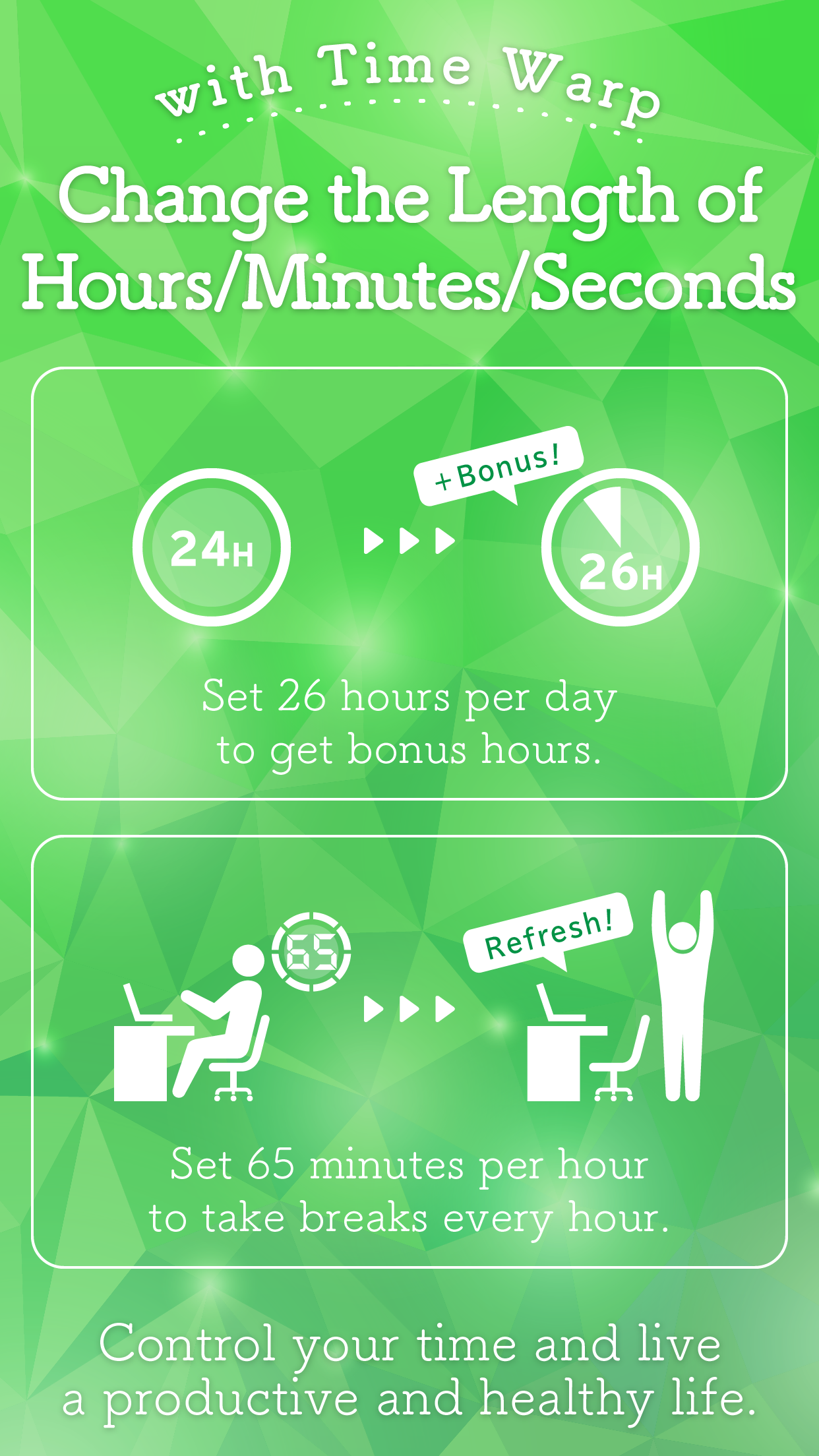 access_time Why is there only 24 hours a day?
Increase Free Time
This app allows you to change the length of time. If you set a day to 26 hours, the length of one hour will be 5 minutes shorter than usual. By putting this clock in a place where you can see it, you will be able to spend your time efficiently in a natural way.
After 24 hours, you will get 2 hours of bonus time. This means that the short times you save will be combined to make more meaningful time.
Take Frequent Breaks
Proper breaks are essential for meaningful use of time. You need to stand up, stretch and hydrate regularly.
If you set 1 hour to 65 minutes with this app, you can take a 5 minute break every 60 minutes.
Usage Tips
You can also ring the chime every hour, which makes it easier to take a break even if you are absorbed in the work.
Also as a Table Clock
access_time Of course, this app can also be used as an ordinary clock.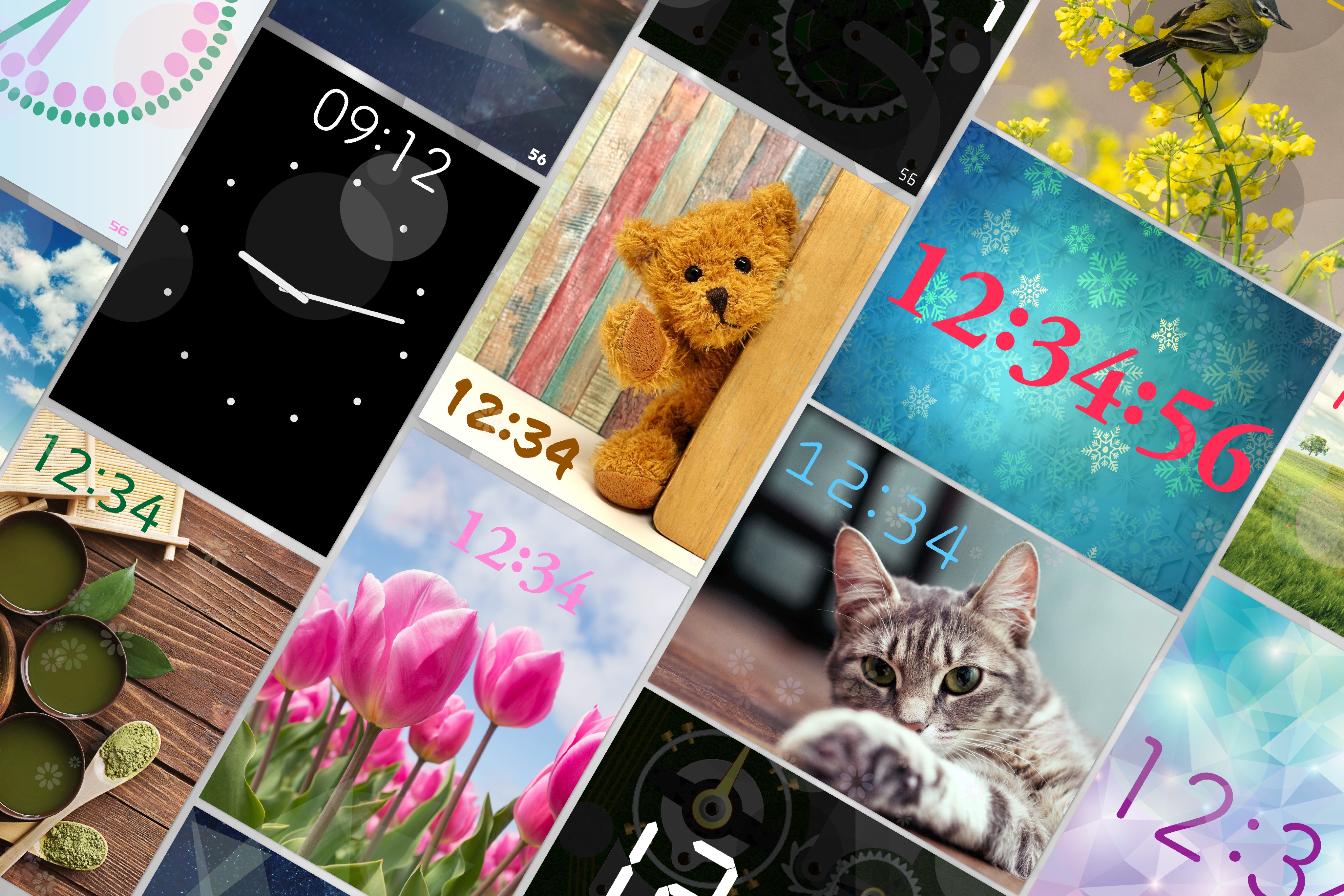 Dress up the Background
You can choose the clock background from a number of designs, including animated ones. There are also backgrounds like an analog clock.
Usage Tips
The analog clock in the background makes one lap every 24 hours by default. If you set 12 hours per day and the clock speed to 2x, it will make one lap in 12 hours.
You can also add animation effects to the background. This helps prevent screen burn-in.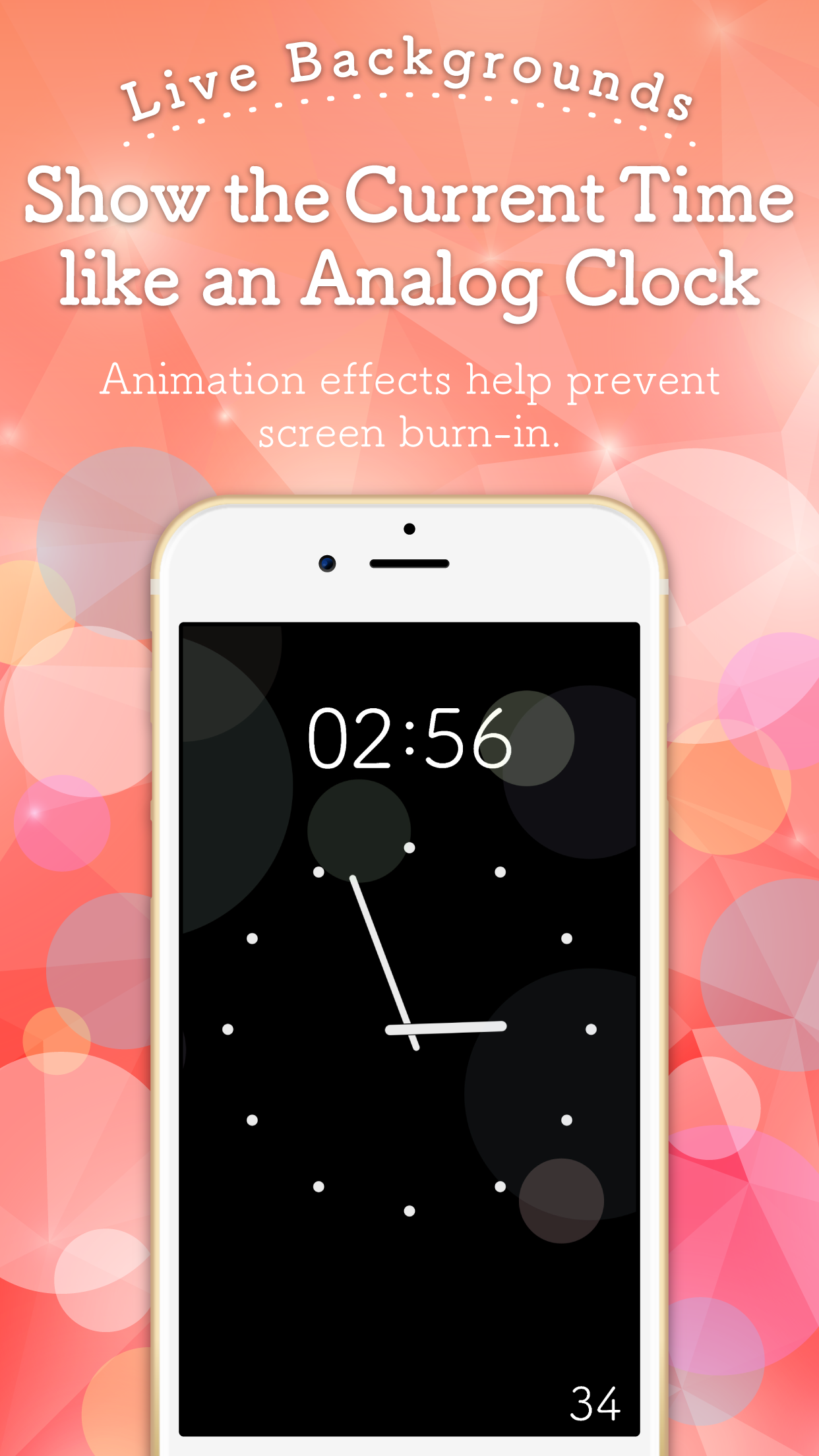 Customize the Time Display
The appearance of the clock is customizable. You can choose font, color, size and layout.
By combining with background settings, you can enjoy a wider range of customization.
Usage Tips
Chronomagic has a big, easy-to-read digital display that supports both portrait and landscape orientations. So it's a good idea to use it as a table clock when your iPhone or iPad is on a charging stand.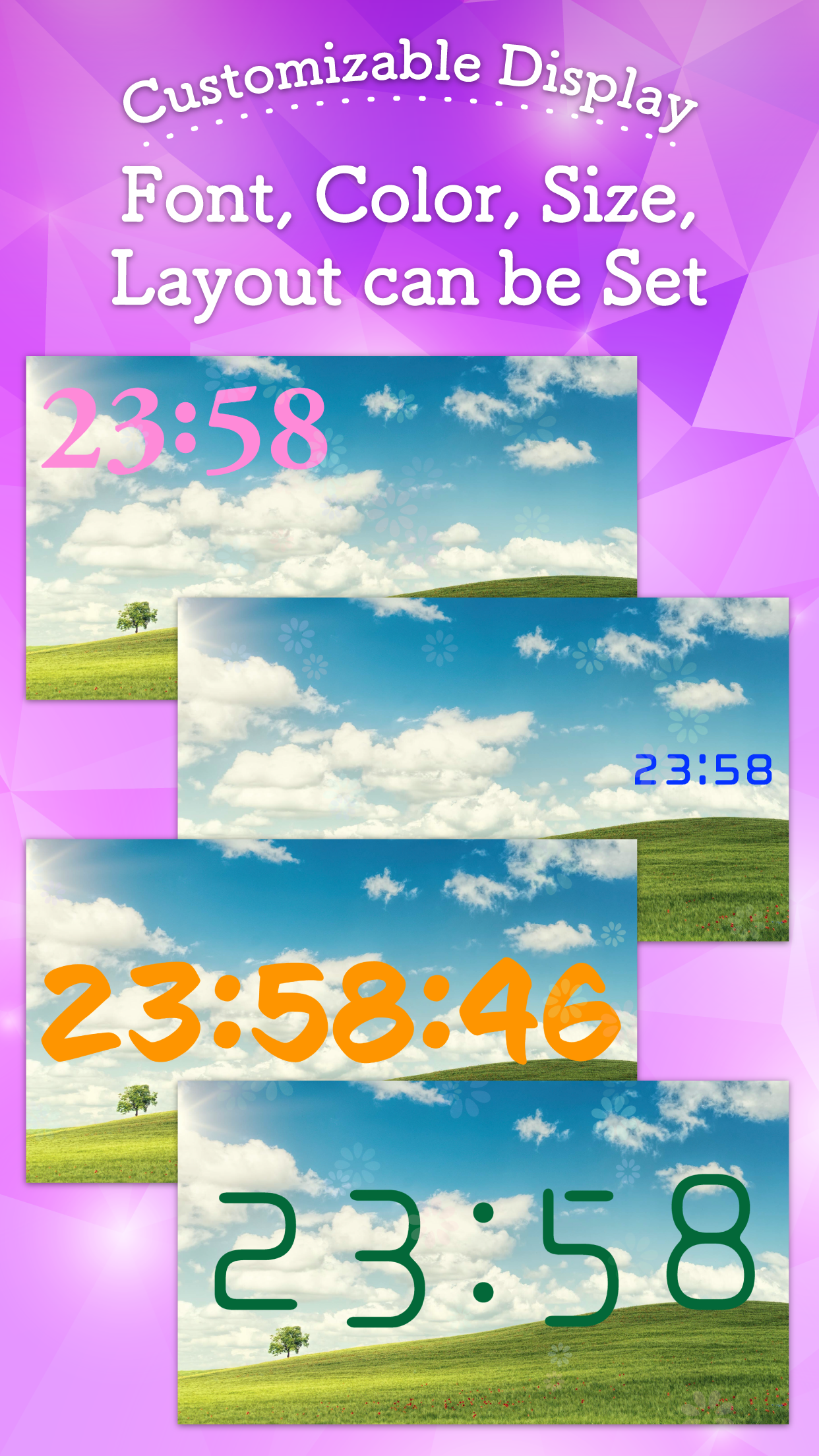 List of Functions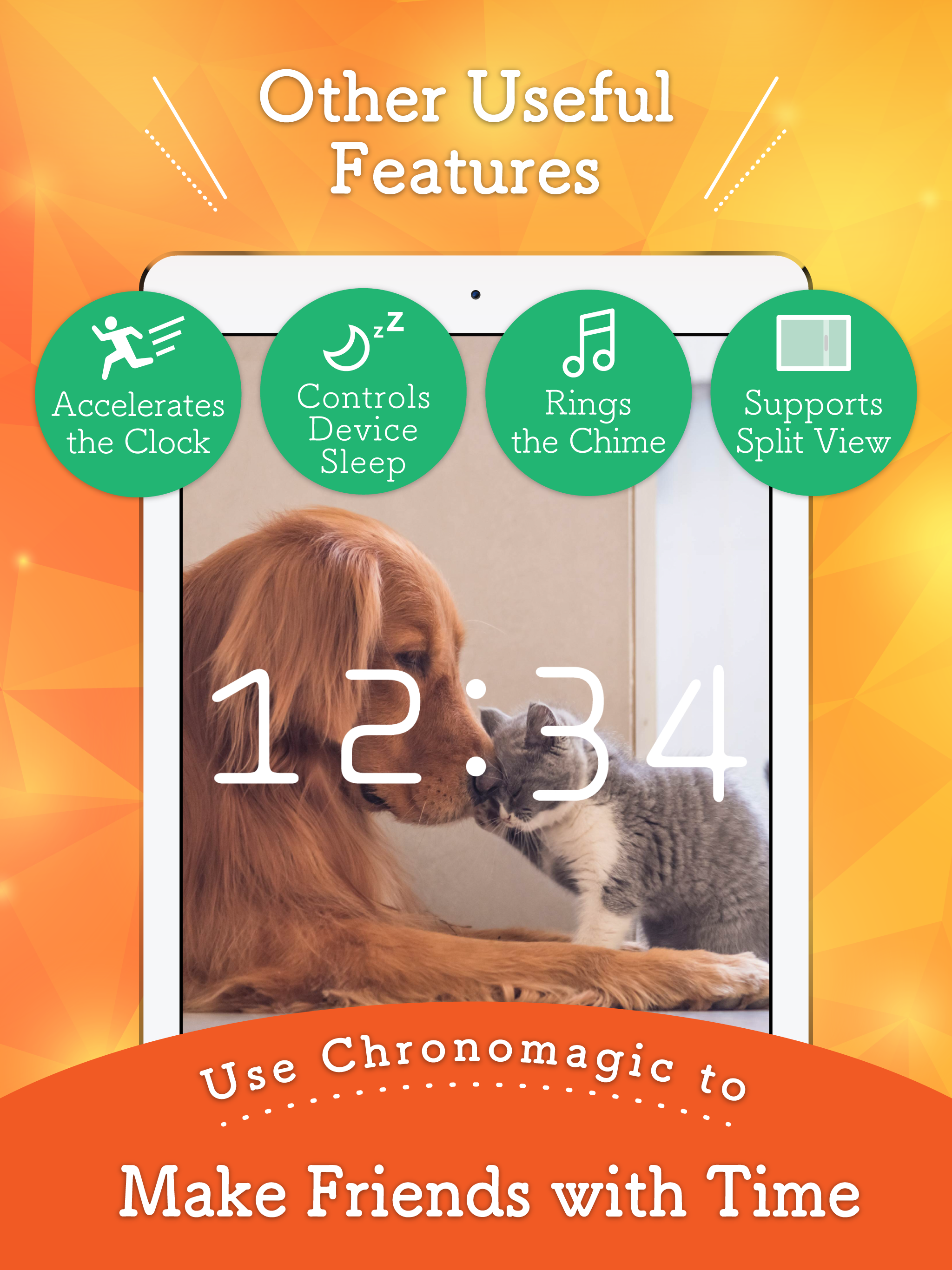 Clock
Advance or delay the clock.
Set the start time of the day.
Set the hours per day, minutes per hour, and seconds per minute.
Accelerate the clock up to 24x.
Sound the chime every hour/minute/second.
Design
Over 50 backgrounds and 10 background effects.
2 standard fonts and 9 extra fonts.
Set the color, size and layout of the clock.
Others
Allow the device to sleep for a specific time.
Supports Slide Over and Split View (iPad)
About add-ons
The following features will be enabled when you purchase add-ons. You can also try them out for free.
Set any photo as the background.
Use extra fonts.
Suppress advertising.
Contact Us
If you have any questions about this app, please contact us by email . When making inquiries, please be sure to mention the app name "Chronomagic".
If you are under 13 and would like to contact us, please ask your parent or guardian to email us.