Trial Play
Please use the keyboard when playing on PC.
Story
He is standing on an unknown land.
His single-seater spacecraft broke down
and crashed on this planet.
There are no signs of living things around here.
Surprisingly,
there is a ruined building in the distance.
It is impossible to call for rescue
because the communication device is out of order.
He decided to explore the ruins.
Find a spaceship
to escape from this planet!
How to Play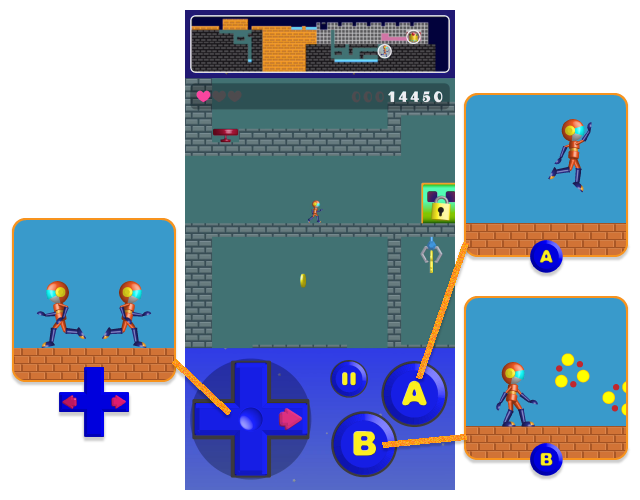 Achievements
Many treasures such as coins are hidden in the ruins. Some of these treasures can not be get unless you solve some difficult mystery.
On the title screen, you can check the percentage of treasures you have get. (* App version only)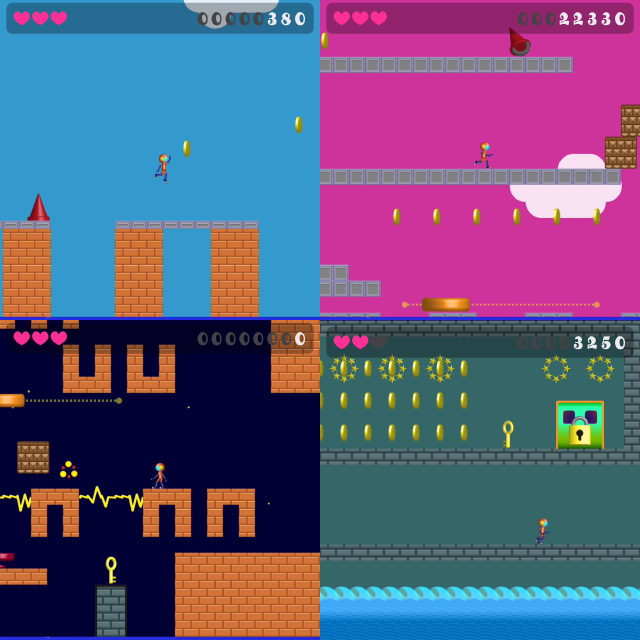 For Retro Game Fans
This old-style video game was born in 2012, a little before the iPhone 5 appeared. We rebuilt the whole app and made it work again.
Treasure Planet is made with Impact Game Engine.