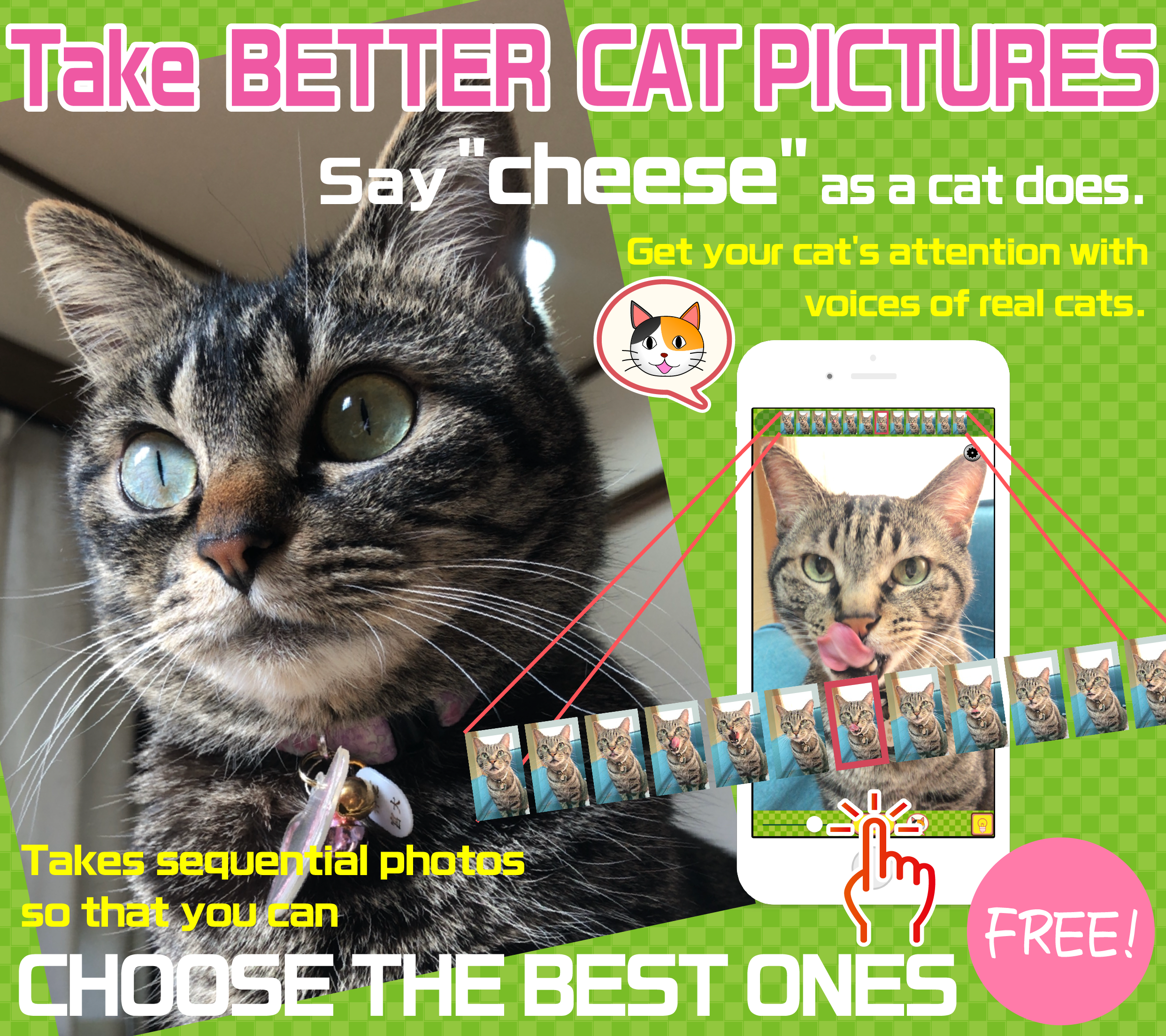 Shoot a Moment
Because the opportunity is instantaneous, toruneko keeps shooting continuously. When you press the shooting button, the previous and next pictures also remain on the screen. You can review all the images and pick the best ones to save.
Shooting speed can be changed. So you can take good pictures whether your cat is sleeping or playing.
Get the Attention
Let's say "mew" with this app so that the cat faces the camera. During shooting, you can play a real cat's voice by tapping the screen.
Automatic Focus and Exposure
toruneko continuously adjusts focus and exposure. To change the focus point, tap any point on the screen.
If needed, set exposure to tap-to-adjust mode so that you can shoot with the same brightness until you tap next.
Zooming with Video Stabilization
During shooting, you can pinch the screen to zoom up to 10x. To reduce shake, you can turn on video stabilization by setting.
Sequence Pictures
You can make 4 or 9 consecutive pictures as one. It is useful when you want to post pictures of cat's gestures to SNS etc.
Fun Animated GIF
You can export consecutive pictures as Animated GIFs. Loop and bounce are supported.
GIFs will be saved in the Photos app so that you can pick them from another app like Twitter.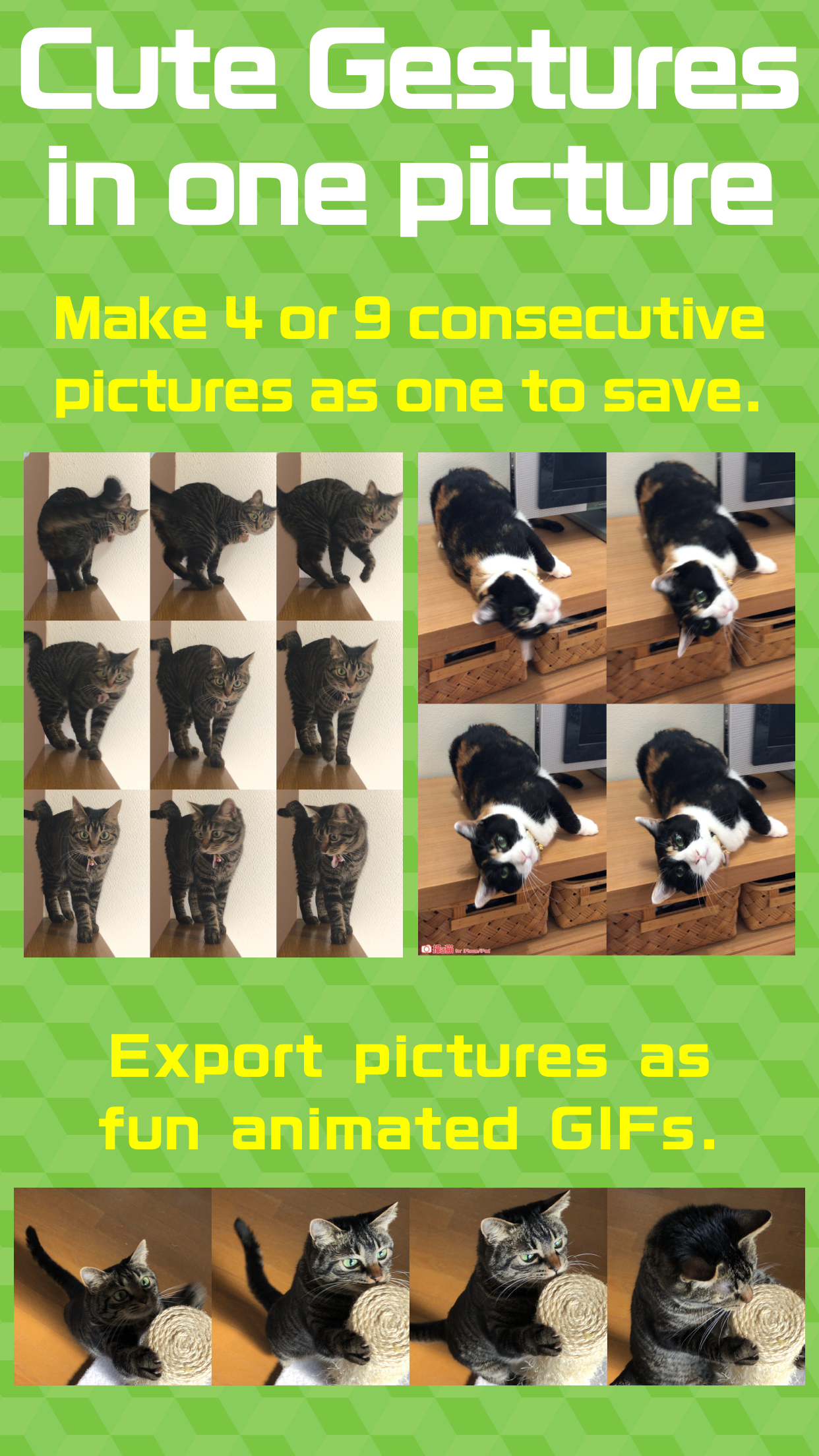 Edit after Shooting
With toruneko, you can edit the images after shooting. So it's possible to concentrate on the timing of pressing the shutter button.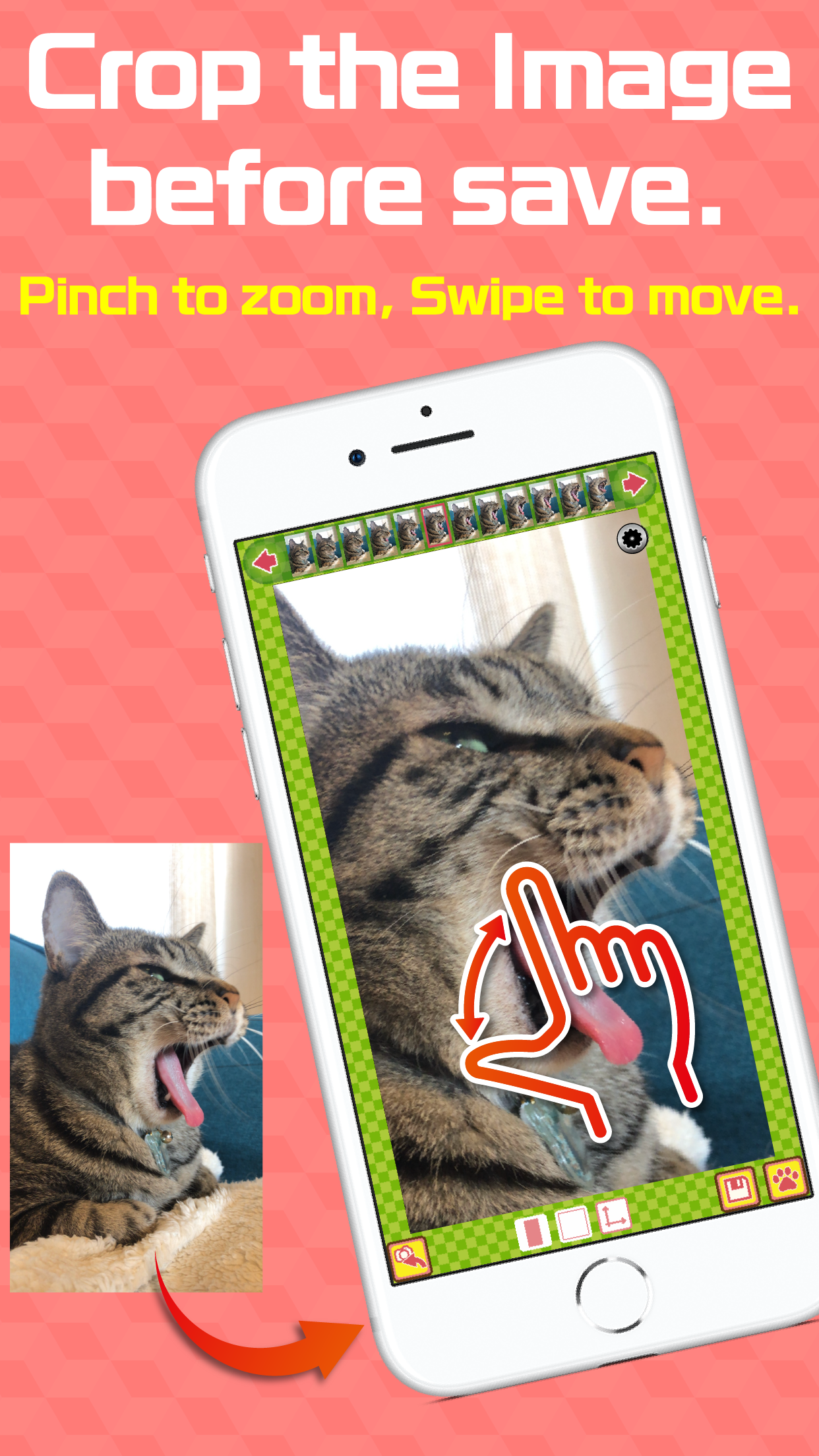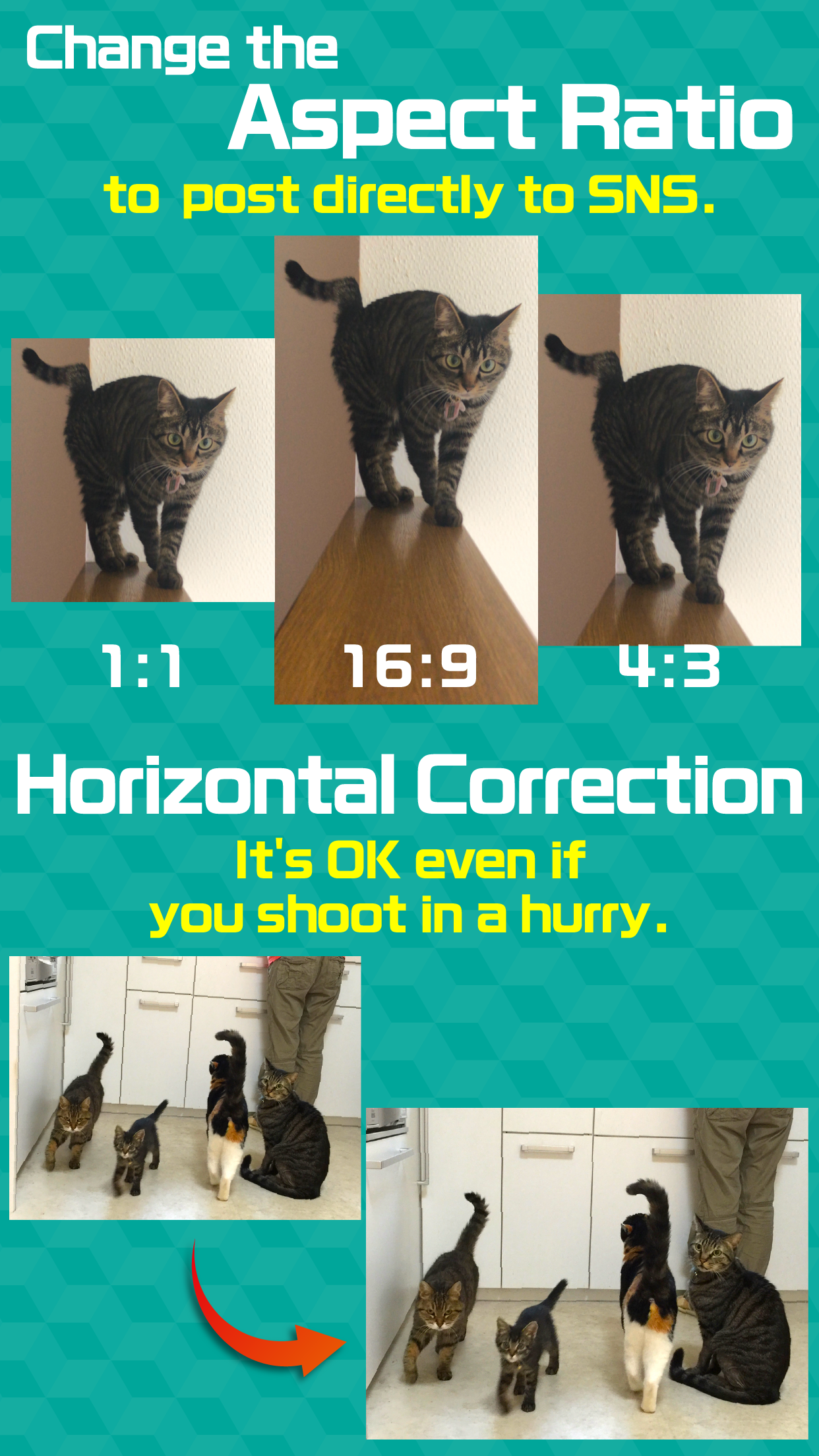 In edit screen, you can choose the image, pinch the image to zoom, and slide the image. You can also change the aspect ratio of the cropping bounds to 16:9, 4:3, or 1:1.
In addition, you can correct the images horizontally with Automatic Horizontal Correction feature of toruneko. Even if the iPhone is tilted during shooting, images will be corrected as if holding the iPhone horizontally.
Cat Friendly
In dark places, you can shoot with the torch light. But cat's eyes are very sensitive. Therefore, toruneko has a setting to adjust the brightness of torch light.
Also has settings to change the volume of shutter sound and cat voice. When taking a picture of a sleeping cat, please lower the volume or mute it.
All features are FREE
You can use all the functions of toruneko just by downloading.
List of Features
Continuous shooting not to miss a shutter opportunity
Playing real cat's voices
Automatic focus and exposure
10x zooming with video stabilization
Cat friendly torch light(*1)
Edit after shooting
Exporting as animated GIFs
Changing aspect ratio
Automatic horizontal correction
Making 4 or 9 consecutive pictures as one
(*1) Available on models equipped with flashlight. (iPhone and some iPad)
Download it Now!
Supports iPhone X.
Also supports iPad.
All features of toruneko are FREE. Download it Now to take better cat pictures from today!