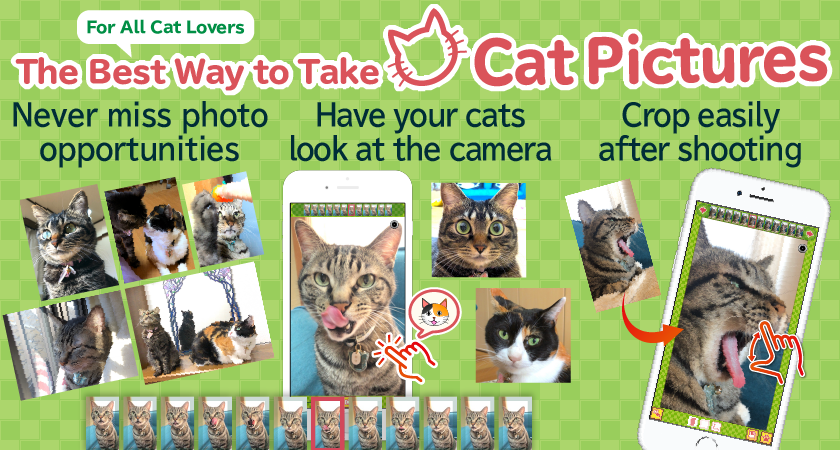 What's toruneko?
"toruneko" is a Japanese word for "take a picture of a cat". In short, this app is for everyone who wants to take better pictures of cats.
Capture the Best Moment
pets There is a secret to not missing photo opportunities.
Continuous Shooting
Because the opportunity is instantaneous, toruneko keeps shooting continuously. When you press the shooting button, the previous and next pictures also remain on the screen.
You can review all the images and pick the best ones to save.
Cat Voices
While shooting, you can play the real cat voice by tapping the screen. So you can attract the cats' attention and have them look at the camera.
Wherever Your Cat Is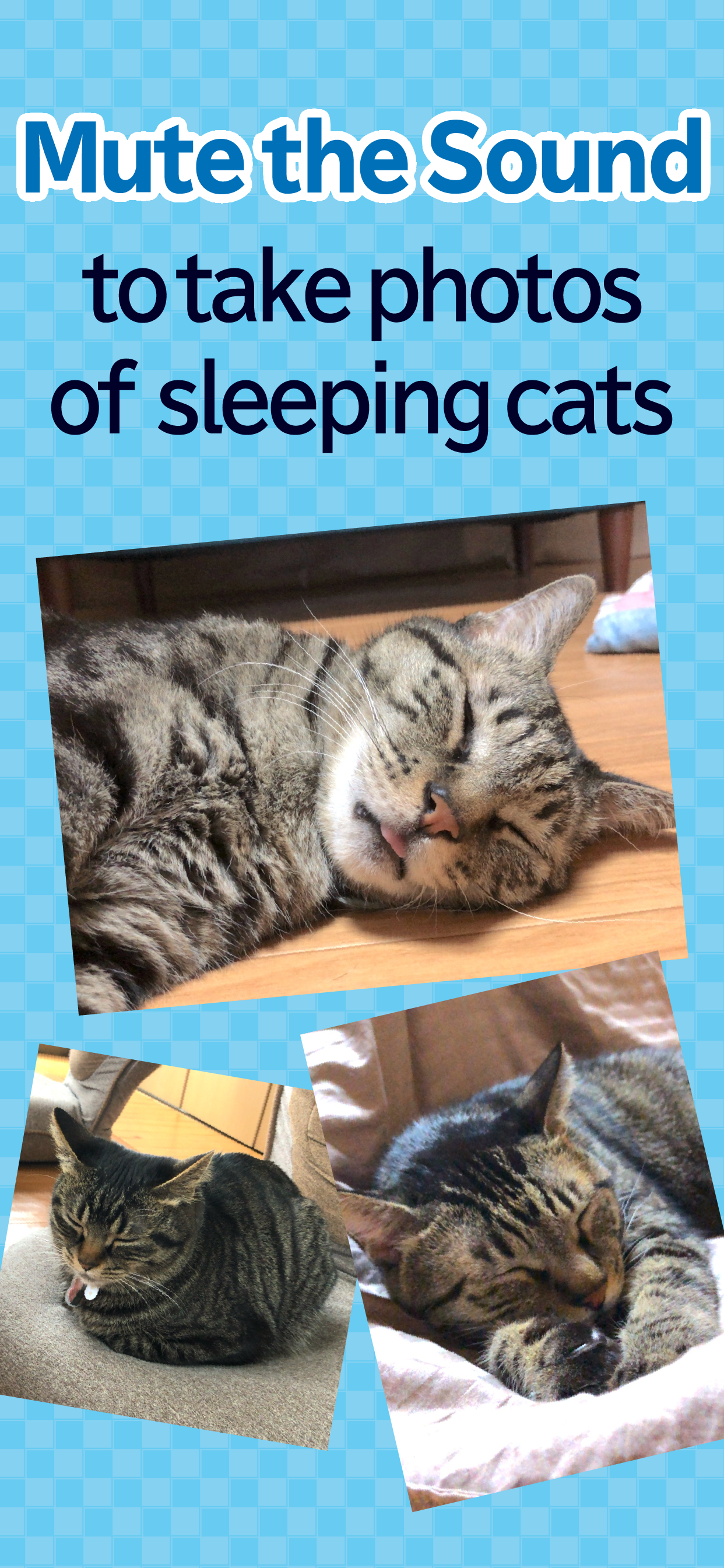 To take a picture of you and your cat together, switch to the selfie camera by tapping the screen with two fingers. If you don't want to wake a sleeping cat, you can mute the app.
If the cat is far away, pinch the screen and zoom up to 10x. If needed, you can turn on video stabilization to reduce camera shake.
Usage Tips
Shooting speed can be changed. So you can take good pictures whether your cat is sleeping or playing.
Focus on Shooting
Thanks to the toruneko's continuous camera adjustments, you can focus on when to tap the shooting button.
Usage Tips
The camera exposure can also be fine-tuned manually. Check out the app's settings screen for other changeable shooting parameters.
Crop after Shooting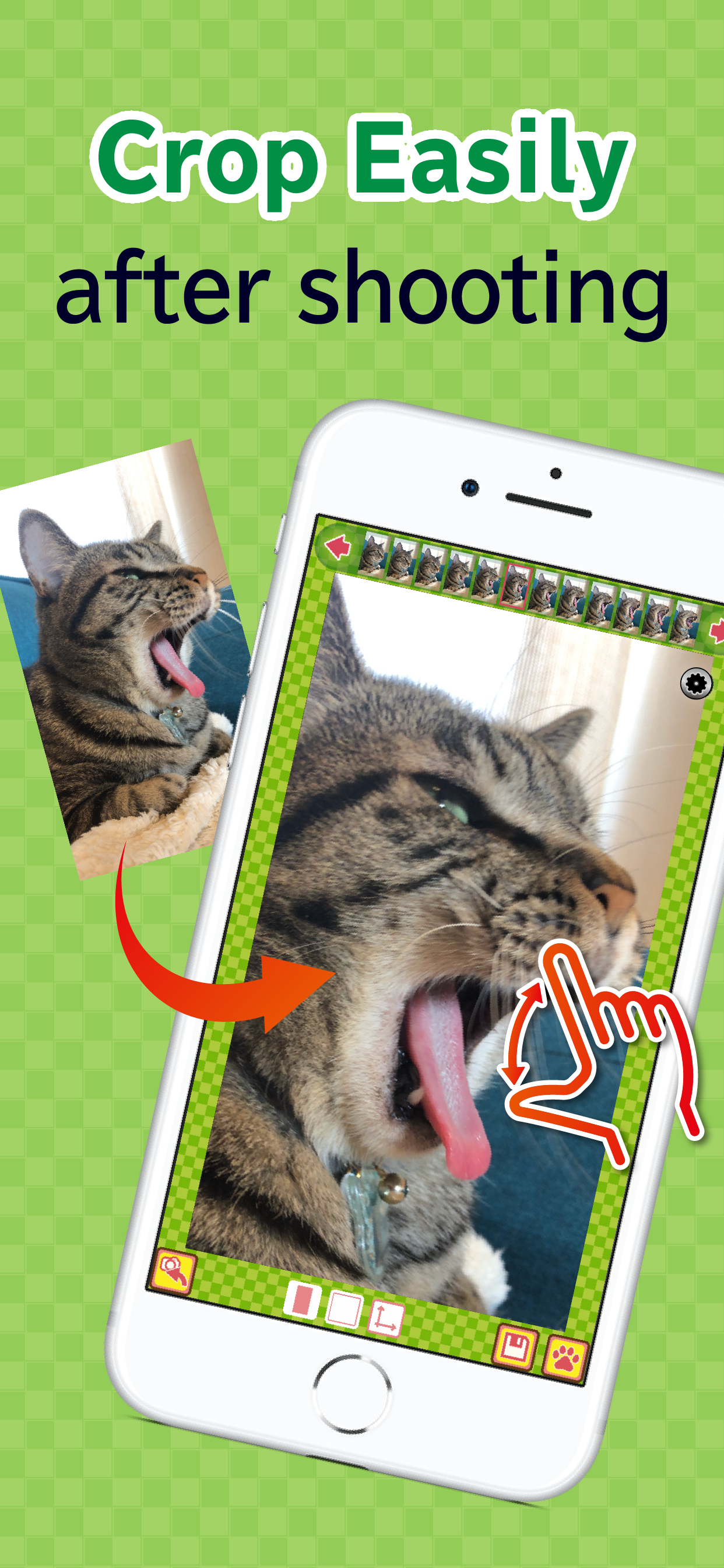 With toruneko, you can easily crop the images after shooting. On the editing screen, you can choose an image, pinch it to zoom, and slide it to move.
Eliminate Photo Tilt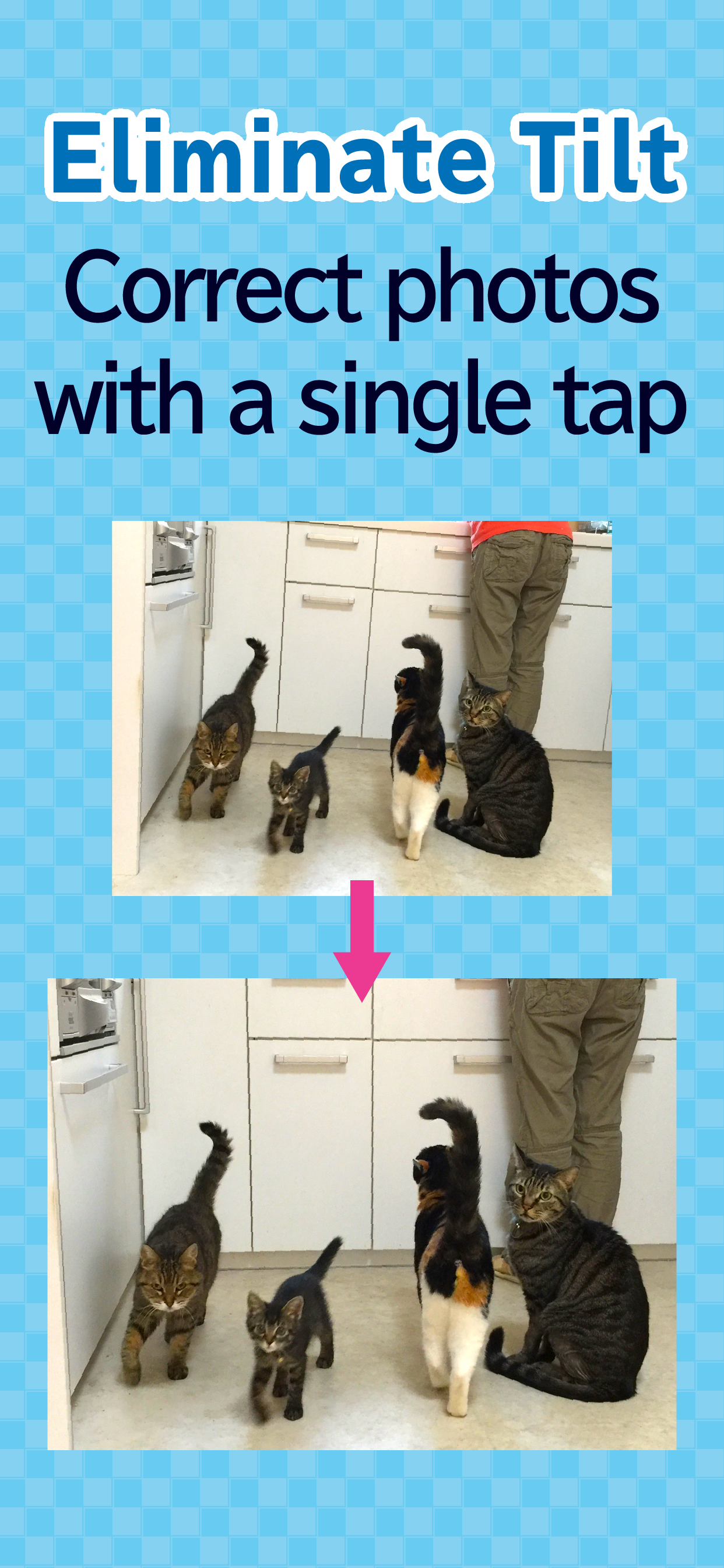 You can correct the images horizontally with Automatic Horizontal Correction feature of toruneko. Even if the iPhone is tilted during shooting, images will be corrected as if holding the iPhone horizontally.
pets This feature is useful for making photos with buildings or landscapes in the background look natural.
Suitable for SNS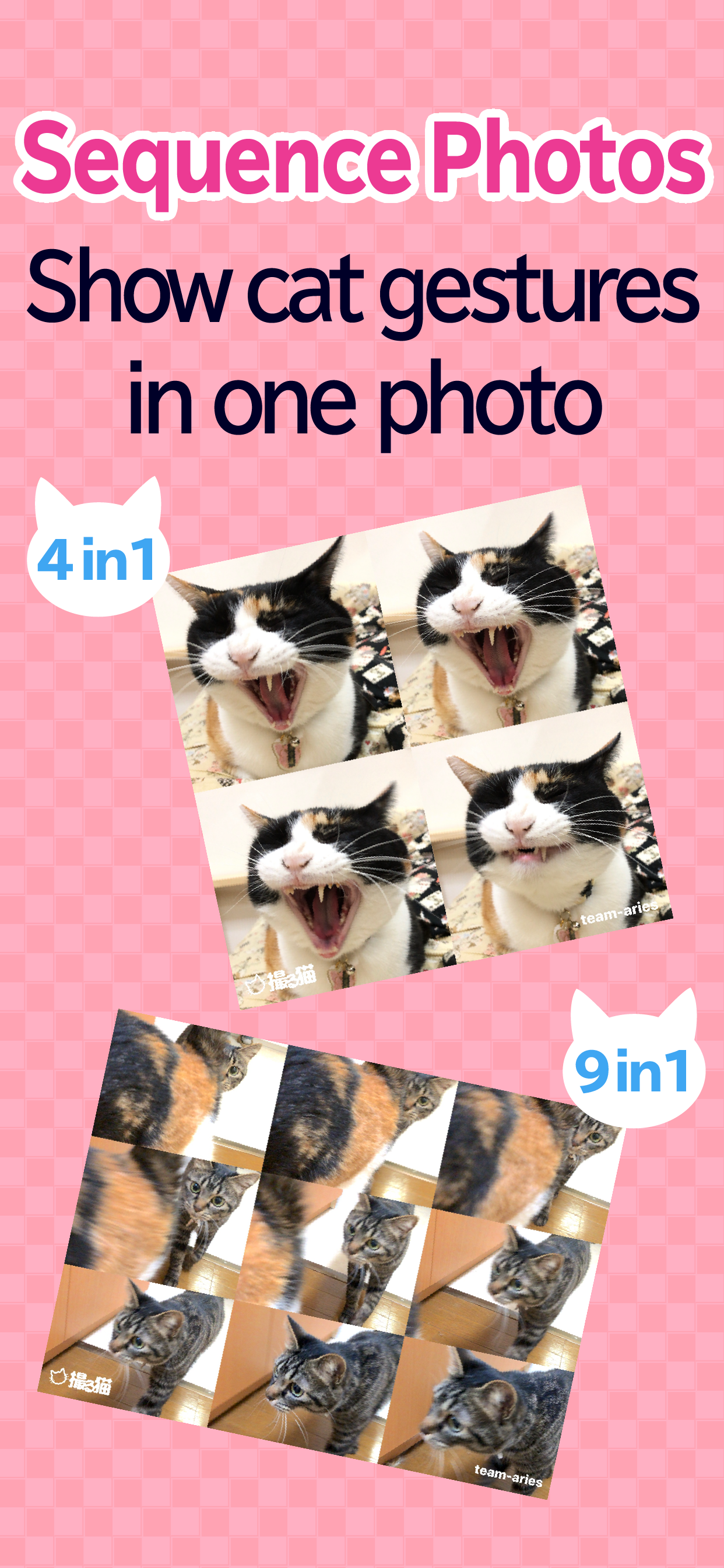 When you want to post a cat gesture to SNS, sequence photos are useful. You can export a series of photos as one.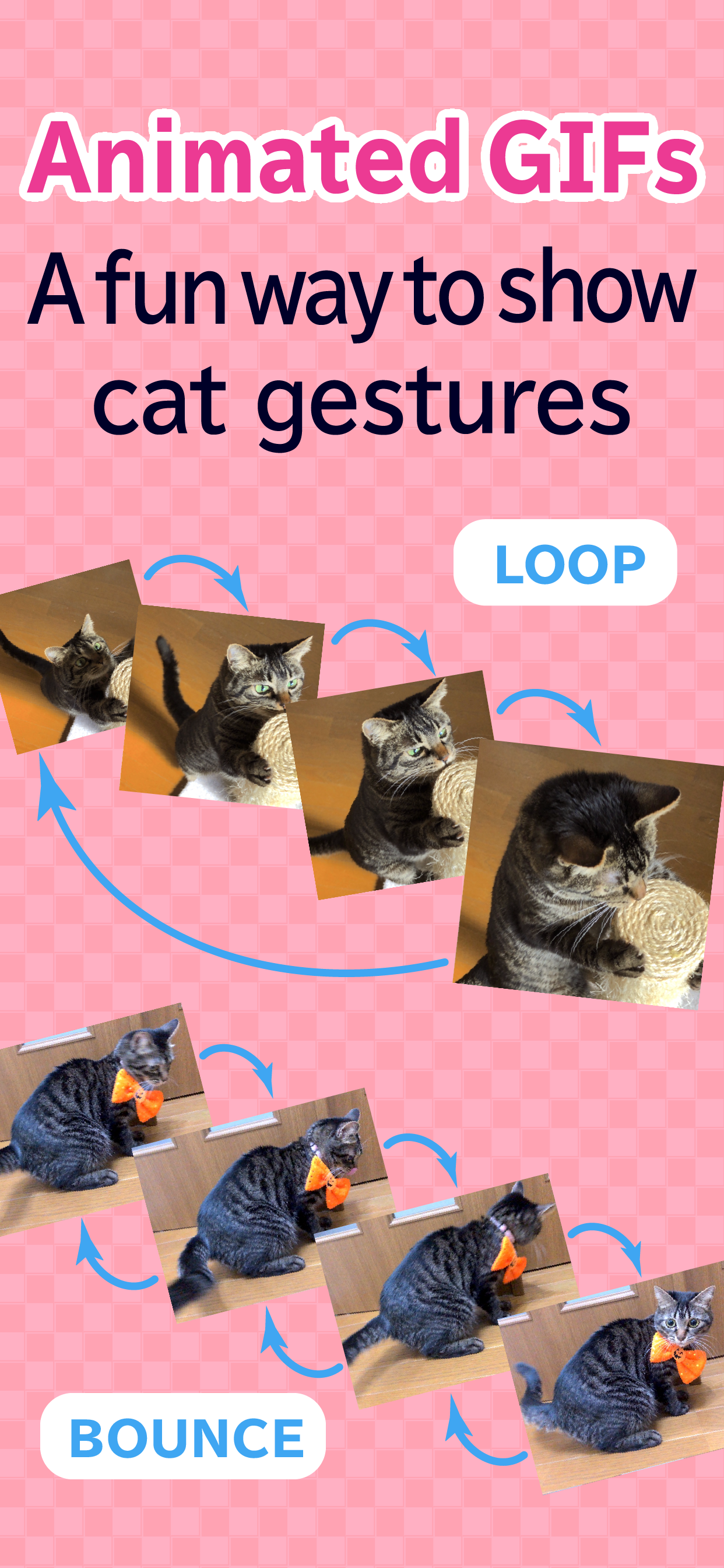 You can also export photos as an animated GIF. It is a fun way to show the cute gesture of a cat.
Usage Tips
GIFs will be saved in the Photos app so that you can pick them from another app like Twitter.
In addition, you can also add a signature or change the aspect ratio before posting.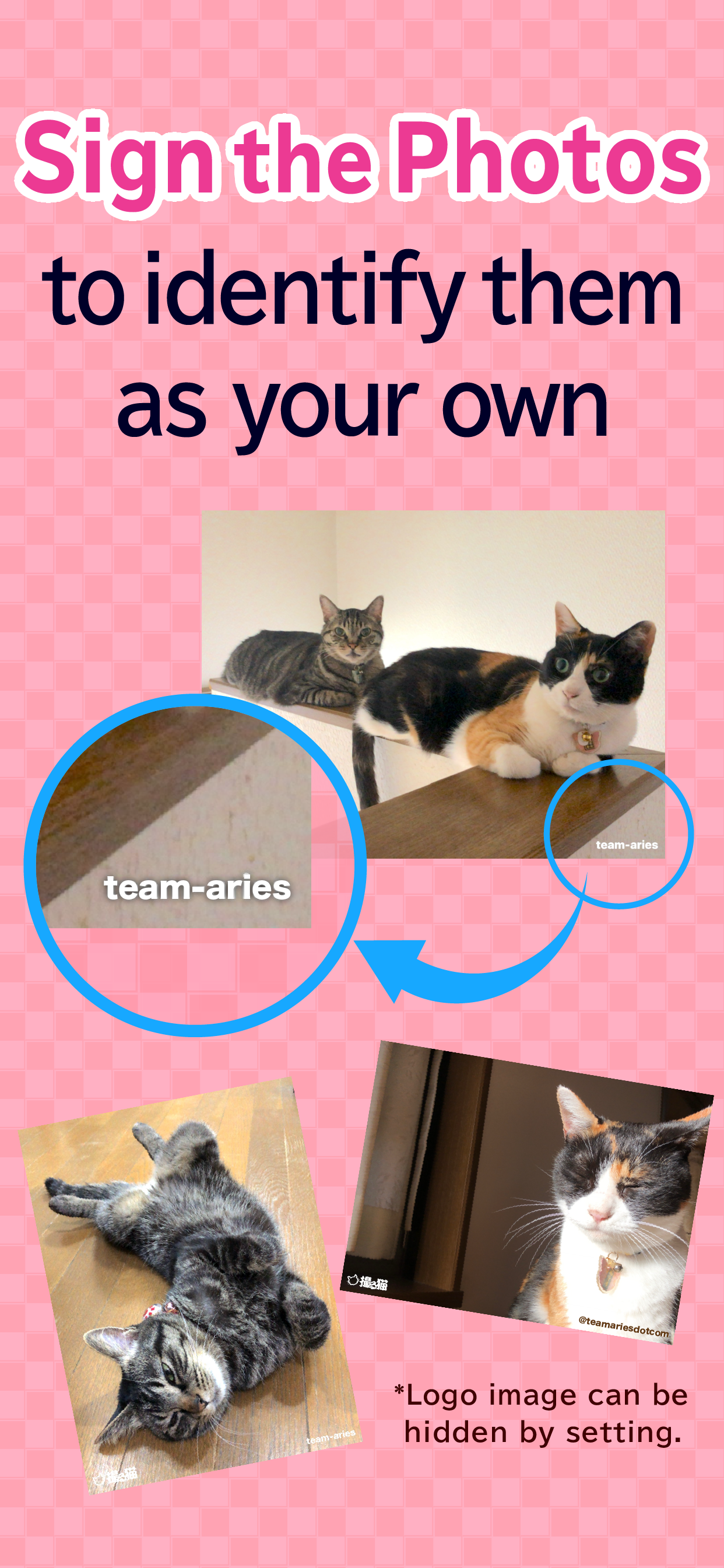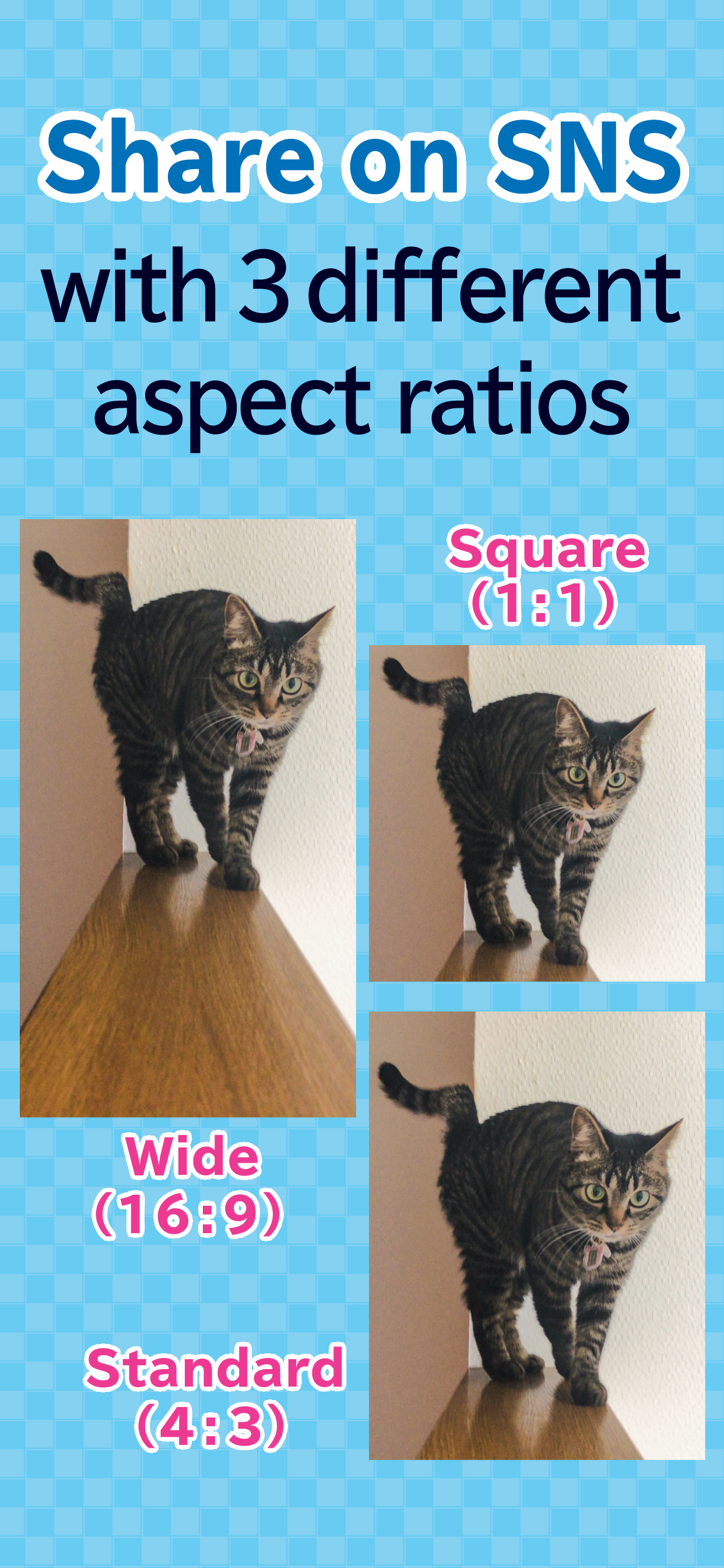 All Features are FREE
Shooting Features:
Never miss a photo opportunity with continuous shooting
Get the attention of cats and make them look at the camera
Adjustable shutter sound volume
Selfie mode to take pictures of you and your cat together
Capture distant cats with up to 10x zoom
Focus and exposure are adjusted automatically and continuously
Editing Features:
Pick up and save only well-taken photos
Crop with simple operations after shooting
Eliminate photo tilt with Automatic Horizontal Correction
Export as sequence photo or animated GIF
Choose from three different aspect ratios
Add your signature on the photos
Post directly to SNS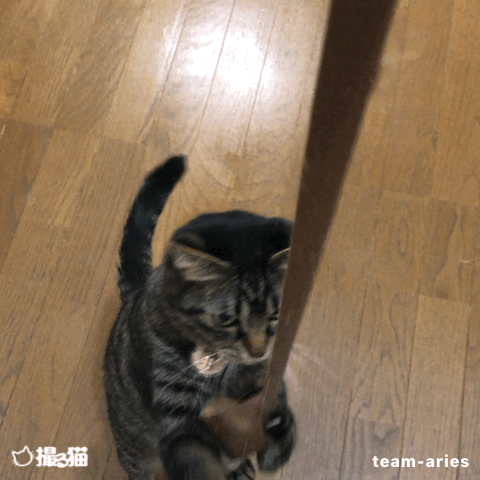 Contact Us
If you have any questions about this app, please contact us by email . When making inquiries, please be sure to mention the app name "toruneko".
If you are under 13 and would like to contact us, please ask your parent or guardian to email us.