Easy Shooting
If you want to take good pictures, there are many things to think about in the short time before you release the shutter. So, Shoot'n Zoom will adjust the camera on your behalf.
The focus of the camera is continually adjusted to ensure that the subject in the center of the screen is always optimally captured. Exposure is also adjusted automatically according to the surrounding brightness. You can also lock the focus and fine-tune the exposure if needed.
Usage Tips
Settings are saved even if you quit the app. Check out the app's settings screen for other changeable shooting parameters.
Always Horizontal
camera_alt To take natural photos, keeping the horizontal direction is important. Shoot'n Zoom will do it automatically.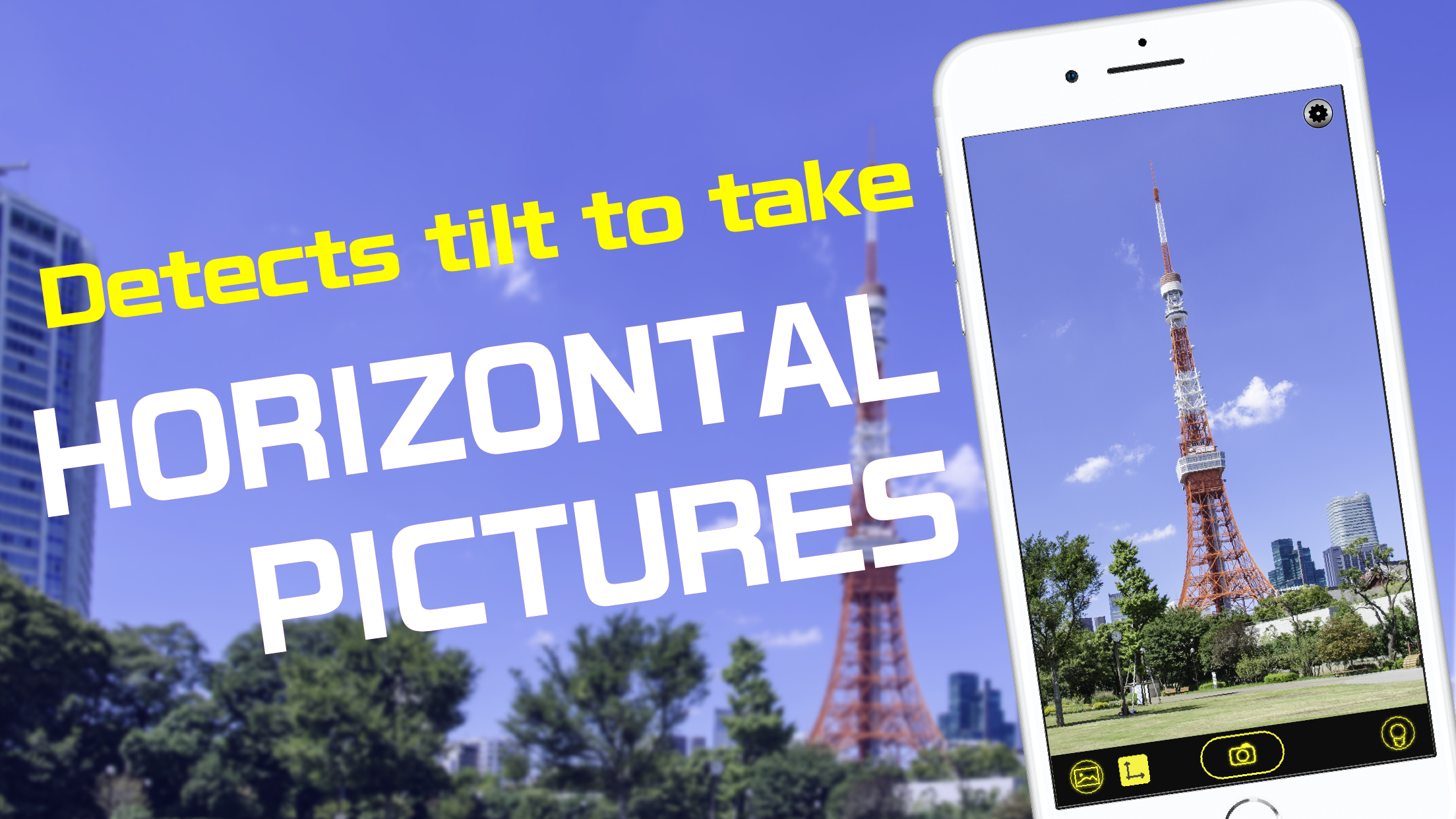 This app detects the horizontal direction from the tilt of the device during shooting and rotates the photo to be exactly horizontal.
You can shoot landscapes, buildings, and people in standing poses with a natural composition.
Usage Tips
Horizontal Detection can be turned on or off both during and after shooting.
Zoom After Shooting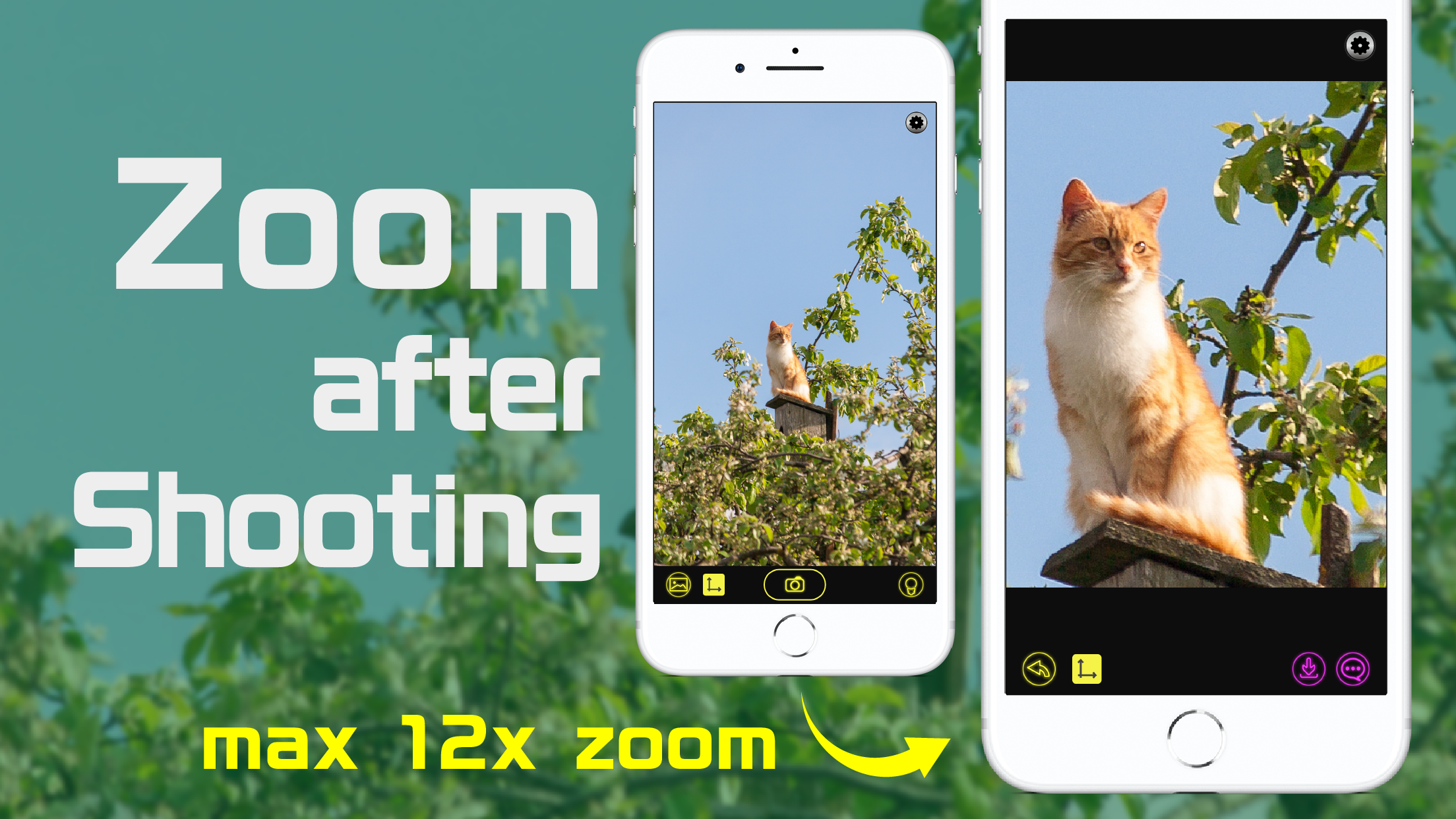 Even after shooting, you can zoom in on any part of the photo up to 12x. This allows you to cut out unwanted surroundings before saving the photo.
When saving, image quality degradation can be reduced by the special algorithm of Shoot'n Zoom.
Usage Tips
You can also load a photo from your Photo Library to trim.
Quick Launch
We recommend that you register this app on the widget screen of iOS. The launcher button allows you to quickly launch and shoot.
All Features are FREE
Download Shoot'n Zoom for free now.
Continuously adjusted Focus and Exposure
Horizontal Detection allows you to take natural photos
Up to 144x zoom (12x during shooting, 12x after shooting)
Easy to trim before saving or sharing
Special algorithm to reduce image quality degradation
Supports importing photos from Photo Library
Quick launch from widget
Contact Us
If you have any questions about this app, please contact us by email . When making inquiries, please be sure to mention the app name "Shoot'n Zoom".
If you are under 13 and would like to contact us, please ask your parent or guardian to email us.