A lot of face pictures will be displayed on the screen. Please tap smiling ones only.
To earn a high score, move your fingers quickly.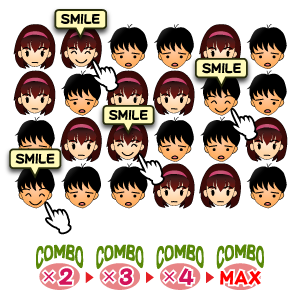 5 Game Modes

It is the mode for practice. Start from here.

Play 100 levels. Can you find all the smiles?
Mark the smiling faces quickly and carefully, then tap button to go to the next level.

Collect smiles as many as you can in time limit.

Mode of cooperative play. Uses two devices to communicate.
Smiles are Universal
Smile Collector is an Universal App, so you can play the game on both iPhone and iPad.
If you have two devices, communication play using Bluetooth connection is possible. Please try playing with your friends and family.
Of course, Smile Collector is easy and safe for children.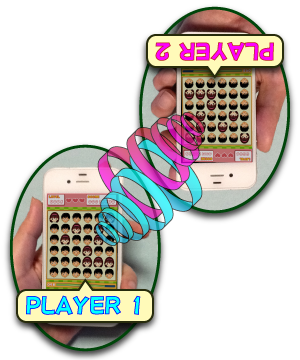 Smiles can be Shared
You can tweet the number of collected smiles. Please share your smiles with your neighbors.
We made this game for many people to smile. Please enjoy!